align_lg:text-lg-center
Emerging market experts
Executive search | business advisory | new market entry strategies
Beyond Borders Consulting
At Beyond Borders Consulting we offer unparalleled expertise and experience in executive search and business advisory in the emerging markets.
Beyond Borders Consulting is a boutique service based in Paris, London, Istanbul and Johannesburg, with our expert consultants in these jurisdictions anchoring our presence in Europe, the Middle East and Africa.
What differentiates us is our deep knowledge of complex emerging markets, where issues such as corruption, economic sanctions and security concerns can create exceptionally challenging business environments.
Years of experience in these jurisdictions have allowed us to develop an unprecedented network of contacts on the ground, providing an in-depth appreciation of the intricate workings of these markets. This knowledge enables us to truly understand our clients' needs and how they operate in these countries, allowing us to help them identify the right people and partners discreetly, accurately and efficiently.
Developing the correct staff and skill mix in an organisation is only one aspect of achieving sustainable growth. The other is entering new markets and steadily growing the company's footprint, reach and influence. We help our clients successfully achieve these objectives by identifying legal and ethical opportunities in new markets, and by developing sound strategies that maximise these prospects. Our extensive local knowledge informs our expert analysis and insight in this regard, enabling clients to expand their operations in line with their existing company aspirations, values and purpose.
This knowledge further underpins our understanding of both the nuances of operating in foreign markets as well as the innate workings of particular sectors in these regions. This allows us to identify reliable distribution partners, and  to advise on a broad range of commercial and strategic issues within the countries we operate.
For businesses looking to expand into Eastern Europe, Middle East or Africa, our specialised senior advisors at Beyond Borders Consulting offer a comprehensive range of professional services.
We help our clients build sustainable, growth-focused businesses in emerging markets, while empowering people in these communities to achieve their aspirations.
Our exclusive, on-the-ground network of highly trained professionals with extensive emerging market experience differentiates us.
Our ability to intuitively place the best talent; to conceptualise the most robust new market entry strategies; and to forge the strongest distributor partner introductions defines us.
And our inherent desire to empower local communities drives us.
This is what makes Beyond Borders Consulting different.
Why Beyond Borders Consulting? Quite simply, because we solve challenges in complex emerging markets
We have extensive experience operating in Eastern Europe, the Middle East and Africa (EMEA), and a solid track record of success in some of the most complex markets, including Russia, Ukraine, Saudi Arabia, Iran, Iraq, Azerbaijan, Nigeria and Ethiopia.
We have a comprehensive network of reliable, trusted professionals working on the ground across these regions. This provides us with a constant source of current information in these jurisdictions, informing our insights and underpinning our strategies for maximum success.
We work tirelessly to assist our clients in growing their businesses, and are relentless in our pursuit of achieving excellence in every project we undertake. To this end we proudly boast an outstanding track record, with our executive search services having a 100% success rate and Beyond Borders Consulting enjoying a repeat business rate in excess of 90%.
Beyond Borders Consulting was founded on the premise of not merely operating in emerging markets, but having a positive impact on these countries as well.
With our entire executive team having extensive emerging market experience, there was a prevailing awareness of the dire need to do more than just assist and grow these regions' corporate structures. We saw the incredible work being done by local NGOs and everyday citizens to improve the world around them, and wanted to be part of this proactive and constructive social investment.
Today we support charities in war-torn areas like Syria and support NGOs at the frontlines of protecting endangered species.
Most rewarding has been the opportunity for Beyond Borders Consulting staff to personally give their time, knowledge and expertise to empower and inspire others. Through workshops hosted in local communities, we assist graduates with mapping their entry into the world of business, from compiling effective CVs and preparing for interviews to business mentorship.
We use our expertise in executive search at board level to network across blue-chip companies and find exceptional mentors for young people, giving them a head start on their professional journey. We work with our clients in this endeavour, who generously offer up their office space as workshop venues.
Through this initiative, we have had the privilege of seeing young adults – some of whom are the first in their family to graduate from university – go on to do great things.
Ultimately, we don't just want to just help, we want to make a difference. Because we truly believe that empowering others to help themselves creates real change.
Our Values
For our tight-knit team, open communication and collaboration are at the heart of what we do. So, when the time came to articulate our company values, rather than have one senior partner dictate our team's values, we chose to collaborate as a team. It quickly became apparent that we were already on the same page about our beliefs and goals in our dealings with clients and colleagues.
We are:
ethical operators
Committed to being ethical operators, who act with integrity and professionalism at all times
loyal
Loyal to our clients, who empower us to achieve the best for them through putting their trust and faith in us
discreet
Discreet and disciplined in how we approach each assignment entrusted to us
industrious
Humble but industrious, like the honey bee that represents our company
benefit the community
Firmly focused on working in collegiate partnership to benefit the community as a whole
There's an energy about emerging markets found nowhere else in the world; an energy that often defies traditional business boundaries.
At Beyond Borders Consulting we thrive on this energy. As an agile, responsive organisation with extensive experience and a strong on-the-ground presence in Eastern Europe, the Middle East and Africa, we have our finger firmly on its pulse.
This allows us to gather accurate market insights and determine positive opportunities in identifying high-calibre executive talent, advising businesses on sustainable growth prospects, and investigating and facilitating reliable distribution partnerships. 
It also enables us to help our clients navigate the challenges that come with operating in or entering these uncharted territories, including working within political, geographical and societal constructs.
And, as we are truly rooted in the local communities of the emerging markets we service, it also informs our approach towards empowering people.
South Africa
Turnaround Strategy in a leading distribution group in South Africa.
Re-engineering of a national food distributor returning it to profitability.
Advised on equity restructuring in the micro finance services Sector.
Assisted in management buy out and debt re-structuring
Advised one of Africa's leading material handling and rental companies. Identified growth opportunities and proposed strategies.

Johannesburg
Strategy and Business Planning Process for a leading mining company.
Developed an Integrated Planning Process for a multi-national and commodity mining company
Business Process Improvement in the financial services sector.
Conducted various business process improvement projects in the investment and insurance sector.
Strategy development for an Industrial Engineering Company.
Facilitated and coordinated an annual strategy review and business plan development.
Developed small to medium enterprises on behalf of global FMCG Companies.
Managed social upliftment projects which included community and enterprise development
Regulatory research and systems development for a bank.
Researched and developed regulatory business processes and oversaw the systems implementation of regulatory requirements of a bank.
Cape Town
Business Turnaround for a key financial services group.
Successfully developed and implemented business turnaround strategy of a financial services organisation.
Executive Search mandates
Managing Director identified for a world renowned FMCG Group
United Kingdom
Strategy and Business Planning Process for a leading mining company
Developed an Integrated Planning Process for a multi-national & commodity mining company
Strategic re-engeneering project in UK supply chain organisation
Identified untapped niche and developed strategies to maximise opportunity
Zambia
Africa expansion strategy for an Industrial Services Company.
Conducted strategic market research and country visits to African states for an industrial services company.
Nigeria
Executive Search mandates
Managing Director identified for a leading FMCG group to assume responsibility for a $17Million TO business
Lagos
Country Manager identified for a world renowned social entrepreneurship group
Iran
A leading cosmetics group successfully introduced to a local distributor with a wide distribution network across the country
Executive Search mandates
General Manager identified for a major conglomerate with a financial turnover of $7billion
Sales Director identified for a major conglomerate with a financial turnover of $7billion
Country Manager identified for a leading FMCG powerhouse
General Manager identified for a leading FMCG group
Abidjan, Côte d'Ivoire
Executive Search mandates
General Manager identified for an FMCG group specialised in the personal care category
Marketing Manager identified for a regional FMCG powerhouse
Marketing Manager identified for an FMCG group specialised in the personal care category
Istanbul, Turkey
Executive Search mandates
Finance Director identified for a leading industrial group with a TO of $12Billion
Head of Strategic Purchasing identified for a leading industrial group with a TO of $12Billion
HRD identified for a leading food & drink group
Dakar, Senegal
Executive Search mandates
Country Manager identified for a world renowned social entrepreneurship group
Cameroon
Executive Search mandates
Country Manager identified for a world renowned social entrepreneurship group
Dubai, United Arab Emirates
Executive Search mandates
General Manager identified for a leading cosmetics group
Make up Artist identified for a leading cosmetics group
Ethiopia
Executive Search mandates
Project Director identified for a leading industrial group
Kenya
Executive Search mandates
Regional Manager identified for a world renowned social entrepreneurship group
Paris, France
Globally renowned luxury group successfully introduced to an African distribution partner with ability to distribute in Francophone and Central Africa.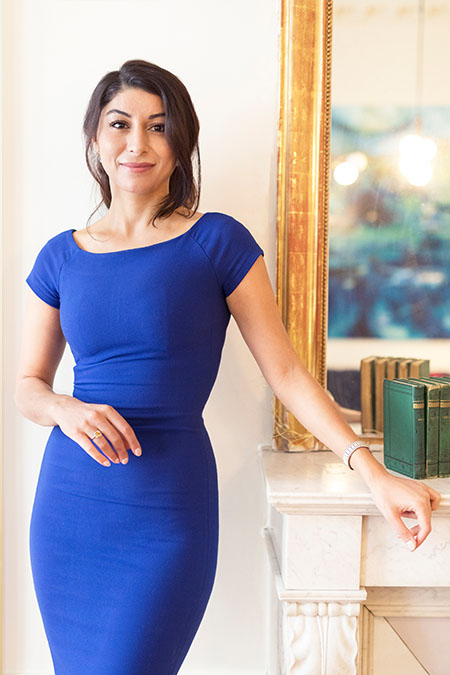 Eylem Emiroğlu
Founder & Managing Director
Hesham Motan
Head of Business Advisory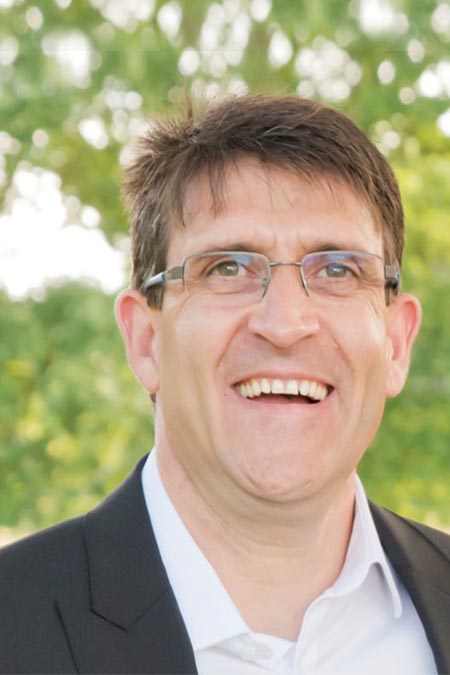 Koos Cloete
Senior Advisor
We have worked with Eylem on a number of assignments across the Africa & Middle East region, both on specific missions as well as open talent search. Eylem has time and time again proven to be an outstanding professional, towards the client as well as towards candidates, with an organised, highly dedicated and customer focused approach, a strong sparring-partner in identifying and realising talent recruitment solutions.
Talent Acquisition Director, L'Oréal
I have had the opportunity to work with Beyond Borders Consulting. They have robustly demonstrated an unrivalled knowledge of Africa, great integrity and passion in execution of their briefs. I particularly highlight Eylem Emiroğlu. Eylem demonstrates exceptional energy, attention to detail and commitment to execute tasks to perfection. I have found Eylem very honest and balanced in her opinion -a true expert in her area. I would be happy to recommend Beyond Borders Consulting.
Vice President, GSK
I had the opportunity to appreciate Beyond Borders´ capabilities for searching talents for the African marketplace on multiple occasions. I worked with two different companies, FMCG and Public Health, both predominantly focused on the African region.
What I appreciate most about Eylem and her team is that they have the same passion as you with filling a position with the right person. With candor, they describe and present the strengths and growth areas of each candidate, so you understand the applicants thoroughly. You know you are getting precise advice from people who know your market and the environment you operate in.
I have asked Beyond Borders to search for both middle and sr. managers (regional directors) and every time I was impressed by the broad and diverse selection of candidates I was offered. What a great network Beyond Borders has developed in Africa and the Middle East. Finally, none of the searches I commissioned ever ended up empty handed: the detailed and due diligence work done by Beyond Borders on the candidates presented always allowed us to select a perfectly fitting new hire for the job. And Beyond Borders also does a follow-up post hiring to assist with a smooth transition into the new role for all of their candidates- incredibly valuable.
Managing Director, ABB
Beyond Borders is an excellent search and selection partner for our business having successfully placed a number of candidates. We have worked with many recruitment companies; however, none have come close to offering the level of precision, speed of response and professionalism we have experienced with Beyond Borders. It is their meticulous planning, communication and empathy that sets them apart. Beyond Borders' focus on understanding our needs in detail, offering constant communication and feedback to ensure our search process is on track and can be delivered on time.
Of greatest importance is that Beyond Borders understands that both the company and the candidate feel comfortable during the selection process. Our successful candidates speak very highly of how the Beyond Borders team takes the time to follow up, long after the recruitment. We will continue to use Beyond Borders and can highly recommend their meticulous process to other companies looking for the right candidates
Regional Director, Africa and Middle East, United Nations partner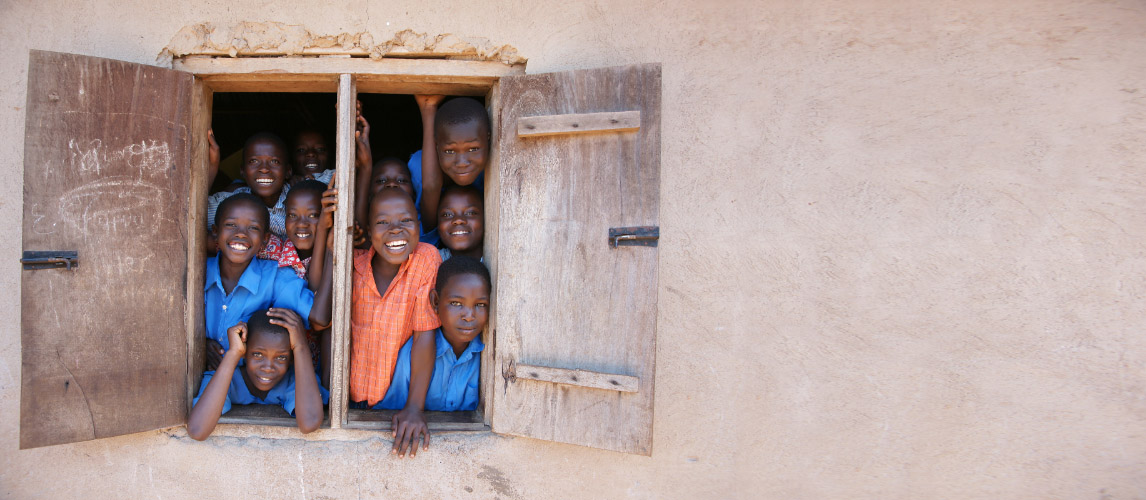 BEYOND BORDERS CONSULTING WAS FOUNDED ON THE PREMISE OF NOT MERELY OPERATING IN EMERGING MARKETS, BUT HAVING A POSITIVE IMPACT ON THESE COUNTRIES AS WELL.
BEYOND BORDERS CONSULTING PARIS
3 rue de Grenelle, 75006 Paris France
BEYOND BORDERS CONSULTING LONDON
No 1, Palace Gate, London W8 5LS United Kingdom
BEYOND BORDERS CONSULTING ISTANBUL
No 30 Baltalimanı Caddesi, Lalezar D2, Baltalimanı, Sarıyer 34470 Istanbul Turkey
BEYOND BORDERS CONSULTING SA
Epsom Downs Office Park, No13 Sloane Street
2019 Bryanston South Africa